i fought it. i did. failed miserably tho.
last saturday i found myself in fullybooked gateway, looking for
anansi boys.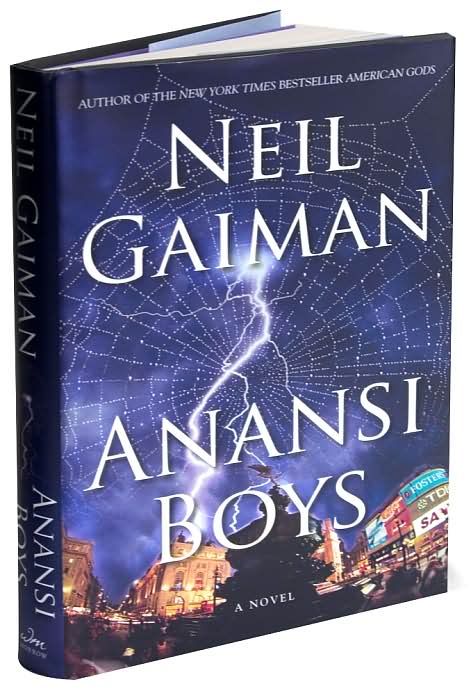 well i found it and i thought about things like due dates, compounded interest, finance charges, late charges, 3.0, 3.25, 3.5... then i bought the book.
it comes with a reproduced letter from neil gaiman, about how last july he found himself reading chunks of anansi boys to a "very happy, very loud" crowd (that would be us), and how he hopes we enjoy this, etc.... i was buyer 581.
obiter: the letter says 581 of 1000 reproductions. imagine, at 1099 per book, that's a gross sale of P638,519.00. for fullybooked only. gas. must start writing erotic novels.
but i digress.
i bought the book, finished reading it last night. i like it. hmmm. next project - mirrormask.